According to the EPA, REUSE and REDUCE are the most preferred methods(followed by recycling, composting, incineration, landfilling).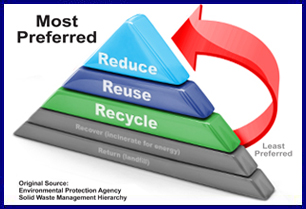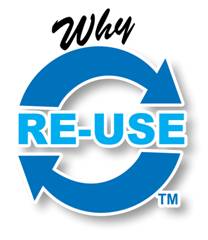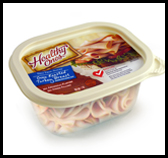 Reusing is more environmentally-responsible than
recycling. Recycling requires energy, equipment, and other resources.
Materials must be collected, transported, cleaned, sorted, and
reprocessed in order to be converted into new products.

Reusable containers breed success: Providing consumers
with a reusable polypropylene container has led to an increase in sales
for companies such as Hillshire Farms, Butterball, Healthy Ones, and
others. A large number of food processors have turned to reusable
containers. Containers made of the same material as many food storage
containers sold on department stores and supermarket shelves.

KFC Reusable Sides Container. 2010 Greener Package
Award: Anchor Packaging designed and produced. The first quick-serve
restaurant takeout container that has been specifically designed to be
consumer-reusable, and made of the same materials as the leading food
storage containers being sold on retail store shelves.

Consumers prefer reusable containers over recyclable or
biodegradable containers. A large restaurant chain found through a
series of consumer focus groups that their customers would rather reuse
a container, instead of recycling.

Consumers have been found to re-use these containers for up to 6
months.

Heat-tolerant. Polypropylene containers work in microwaves, under heat lamps, and in
warming units up to 230 F. Most Biodegradable plastic products are not
designed to be heat-tolerant.

Durable and Leak-resistant.
Heat and eat right from the container, without cutting, tearing, or
breaking.

Dishwasher-safe. Clean up one container. Freezer to microwave to dishwasher to kitchen
cabinet for use again.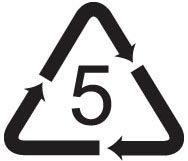 And after a reusable
polypropylene takeout container
is reused a number of times, it may be eligible for recycling. To find a
recycling center near you, visit
www.earth911.com, and type in "#5" or "POLYPROPYLENE" and your "zip code" in the 2 search
boxes under FIND RECYCLING CENTERS.>